After clicking the View Permits or Permit Monitor button, you will be taken directly to the PermitMonitor Dashboard screen: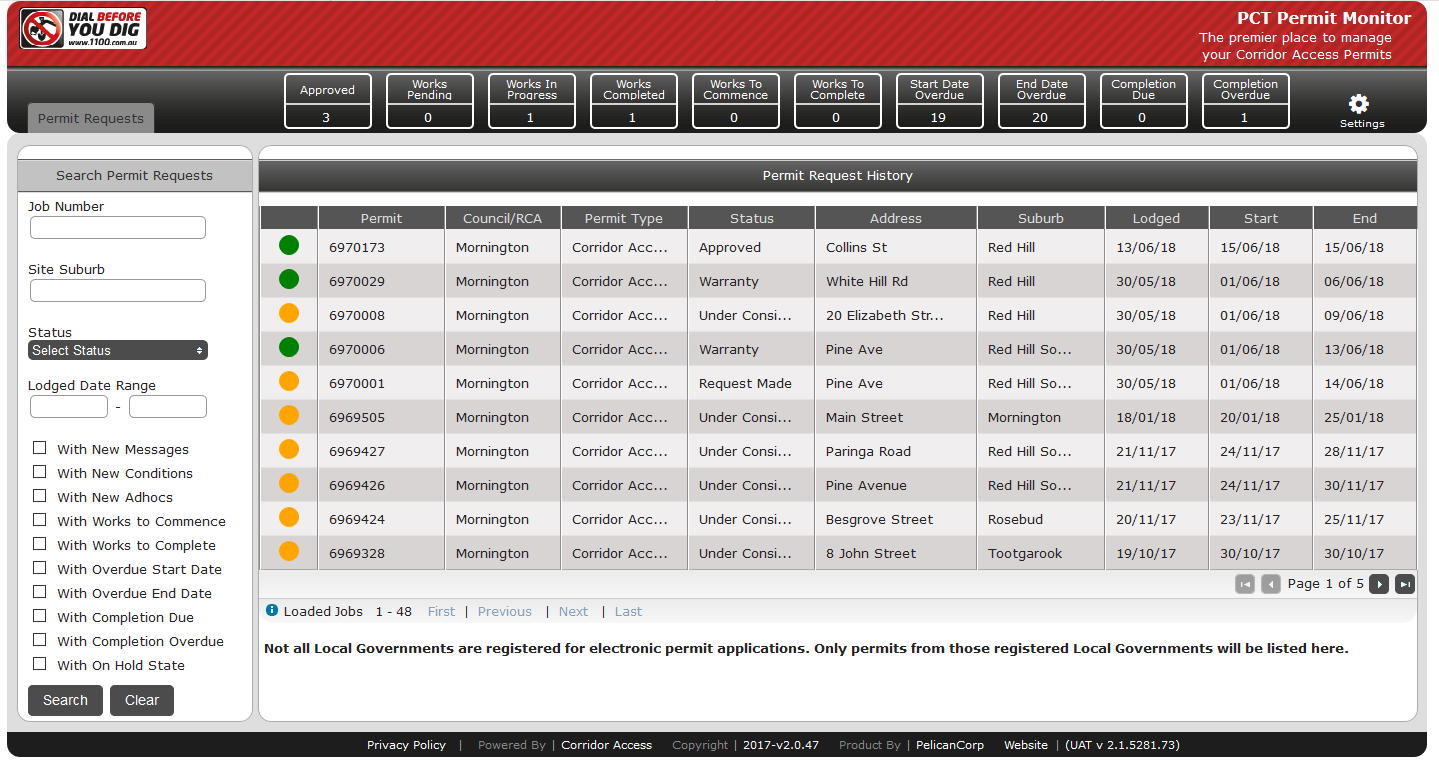 On this screen you see a table of your permits, you can search for permits, and you can create default settings. Clicking on the tiles at the top will display only the jobs related to that status.
What do the coloured dots on the Dashboard mean?
Orange – Request Made / Assigned / Under Consideration
Green – Approved / Works Pending / Works In Progress / Warranty
Red – Permit Not Required / Request Cancelled / Permit Rejected / Works Abandoned
Blue – Works Completed / Job Closed
How can I view over 50 permits?
The system only loads 50 permits at a time. The search arrows on the bottom right side of the list allow you to navigate the first / current 50 permits.
To view the next 50, use the page options at the bottom left of the list. Can then scroll through those next 50 items using the arrows on the right again:


You can hover over the blue "i" icon to see how many permit requests there are in total.
How do I get back to Dial Before You Dig to lodge another job?
If you need to get back to the Dial Before You Dig website, PermitMonitor opens in a separate tab/window, so you can close/minimise PermitMonitor if required to view Dial Before You Dig again.