Permits can be placed on hold both by you and by councils. This is done in PermitMonitor by clicking the Put Permit On Hold button at the top left of the screen: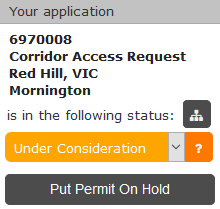 A popup will appear and a reason will need to be provided, e.g. work might need to wait for 8 weeks due to complications, or the council may be awaiting information. The reason can be viewed on the status bar at the top of the Details screen (PMON):


To take a permit off hold, click the Permit On Hold button: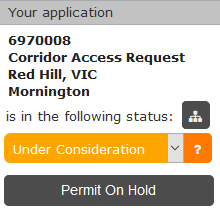 It will revert back to the Put Permit On Hold button once clicked in case the application ever needs to be put on hold again in future.